ABOUT ME
__________________________________________________ My Husband and I choose to move to North Royalton over three decades ago so that we could have a beautiful neighborhood to raise our son and daughter. I am running for Councilwoman because we need strong and responsible elected officials in our community. I will work hard to connect with all residents in Ward 2. I will listen to your issues, relay that information to council and finally help in any resolution. As a retired IRS Agent, I know how governments lose focus without the proper oversight and strong leadership. I want to be part of that leadership. I want to be part of that leadership while making sure we have transparency. For over 30 years I have helped many groups and organizations with their finances and how I wan to help our city. My experience enables me to understand and identify abnormalities or offer cost savings measures. My goal is to ensure our tax dollars are used wisely. Streets and stormwater issues would continue to be a priority.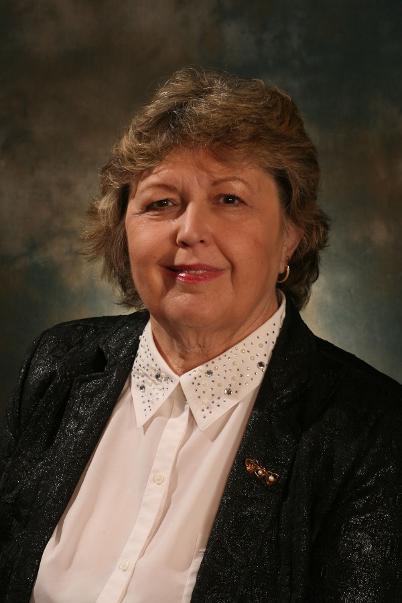 EDUCATION & TRAINING
Certificate of Web Design Certification, Completed a Grant Writing Class
BBA Major Accounting, Cleveland State University, 1979
Adapt at the record keeping and management of the finances of various type of organizations. Other qualities include excellent communication and listening skills.
PROFESSIONAL EXPERIENCE INTERNAL REVENUE SERVICE
1979 – 2015 Team Coordinator/Revenue Agent- Internal Revenue Agent - RETIRED
Began my career examining individual's income tax returns. Worked in the Review staff of the organization for several years reviewing completed cases from the examination section for technical and procedural accuracy. Worked as a team coordinator examining small to large size corporation's income tax returns either independently or with multiple agents specialists assisting in the process. Specialists such as international, computer specialist or financial products agents were assigned and managed by the team coordinator. Assisted in the rollout of various levels of computerization in the district in the late 1990s- 2000s. Committee member on the Feed the Feds Campaign to collect food for Cleveland Area Food Pantries. Member of NTEU
VOLUNTEER WORK CLEVELAND PANHELLANIC ALUMNAE ASSOCIATION 2018- PRESENT
Currently the Treasurer tasked with reporting to membership on the collection of dues and donations. Responsible for filing forms to Federal and state taxing authorities. INFANT COMFORTER PROGRAM- NICU 2019 – present Working in the ICU unit twice a month helping the nursing staff comfort babies that are either premature or extended stay issues.
VOLUNTEER AT METROHEALTH MEDICAL CENTER- MAIN CAMPUS 2016- April 2019
Worked in the Pediatrics office in the Reach out and read program. Interacting with the children coming to see the physicians for general check-ups by reading, coloring and playing every Thursday.
ST ALBERT THE GREAT – FINANCE COMMITTEE CHAIRMAN 2012 – May 2019
In 2013 was assigned, by the pastor the task of evaluating the accounting system with the church bookkeeper. Managed a team of members to oversee the internal accounting software to reduce the burden of bookkeeping but maintain reporting consistency. Worked on the 2013 Cleveland Area Diocesan Capital Campaign. Tasked with contacting and soliciting donations from parishioners.
ST ALBERT THE GREAT PARISH SERVICE DAY June 2013
Coordinated a day of service at a local assisted living facility. Contacted potential workers and organized efforts to work the day of the event. Took pictures that were emailed to the website administrator and posted in real time.
ST ALBERT THE GREAT PARISH PICNIC COMMITTEE 1998-2004
Member of the organizing committee for the parish picnic. Worked on various areas such as ticket sales, beer sales and raffle items procurement.
FOUNDERS' FOUNDATION TREASURER 2002-2010 DUTIES INCLUDED PREPARATION AND MANAGING OF FINANCIAL REPORTS FOR THIS 501(C)(3) ORGANIZATION. ENSURED EFFECTIVE ORGANIZATIONAL PLANNING WITH PROPER FINANCIAL OVERSIGHT. NATIONAL THETA PHI ALPHA – National Treasurer 1986-1998
Prepared and completed the financial records for this organization. My efforts significantly increased financial status of organization. Assisted in the implementation of the first National Office location. Conceived, designed and implemented the Fraternity's chapter dues collection system for the National. Created a first ever merchandise program which outreached across the United States. Junior Achievement Advisor 1982-1990 The program was for students to create a business model and to engage them to create, produce and sell a product over a school year. This program inspired entrepreneurialism in high school student.
CLEVELAND BIKE PATH COMMITTEE 1990-1993
Committee member assisting in events to stimulate the interest in the development of the bike path from Cleveland to Akron. Personal Resident of North Royalton since 1983 Married to Michael with 2 grown children
© Copyright Linda Barath for Ward 2 council